This year the Walker Cup (Cat 2 championship) was combined with the first round the Club Championship. Playing conditions were perfect with no clouds, mild temperatures, and moderate winds on both Saturday and Sunday.
Walker Cup
The winner of the Walker Cup this year is Ton Remmen with a Stableford score of 34. Clare Bingham comes second with 32, and Gijs Tan 3rd with 31. Both Ton and Gijs made the cut for the Club Championship's 2nd round.
Club Championship
On the club Championship side, David took the lead on Saturday with a solid 66, with Erik van Ginkel (69) trailing by 3 shots, Raffaele Tosellini (70) and Raphael Lucas (70) trailing by 4.
On Sunday Raphael Lucas made a charge with a 69 on gaining one shot on David (70), but David was still 3 shot clear in the end, and is our club champion for the 3rd year running!!! Congratulations David!!!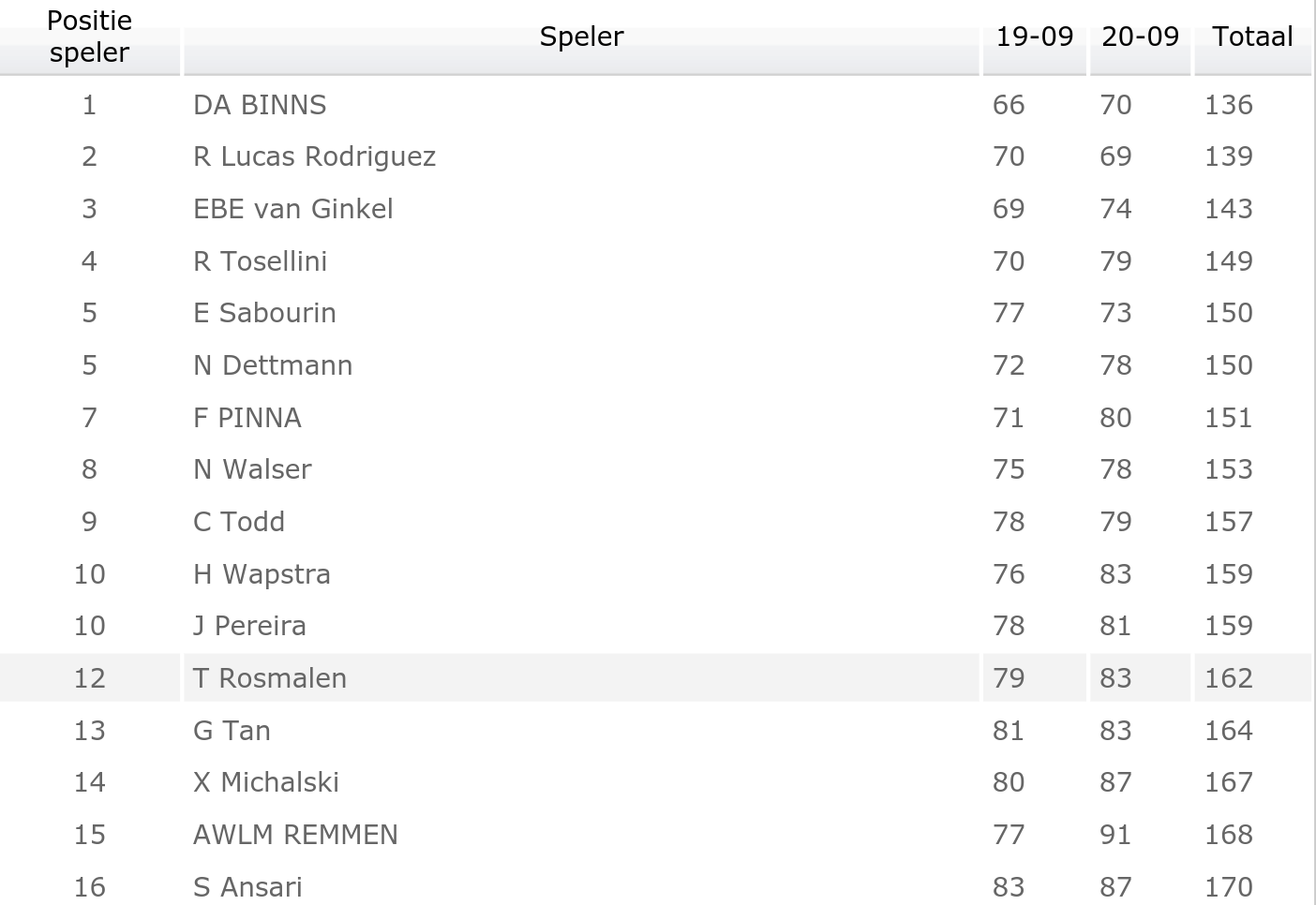 The detailed results are all published in Proware.